Join us in an opportunity to get to know your fellow WPCCA members for brunch at the beautiful Old Ranch Country Club in Seal Beach! This event will feature a presentation by E. Scott Holbrook Jr. who will discuss 2023 Employment Law Updates.
Event Details:
Date: Tuesday, February 14, 2023
Time: 10:30 am – 11:30 am PST
Location: Old Ranch Country Club – 3901 Lampson Ave, Seal Beach, CA 90740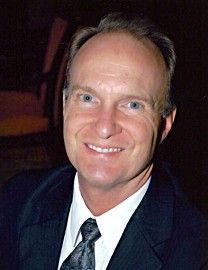 About Presenter: E. Scott Holbrook, Jr. is a partner with Crawford & Bangs, LLP. and has been with the firm for more than 25 years. Mr. Holbrook is Legal Counsel to the Los Angeles/Orange County/Inland Empire Chapter and Legal Counsel to the California Chapter of the American Subcontractors Association. On a national level he serves on the Board of Directors for the American Subcontractors Association and was Chairman of the American Subcontractors Association Attorneys Council in 2007-2008 as well as serving on the National Task Force for Model Subcontracts since 2000.
Food and drink will be provided.
This event is free to all WPCCA members.
Please be mindful of the dress code: All of the following types of clothing are prohibited: short shorts, cut-offs, ball caps, T-shirts without collars, bathing suits, tank tops, halter tops and deep plunging necklines. Appropriate denim is permitted (no holes, rips or workman style jeans).
For more information or to RSVP to this event, please contact Rowanne Khafagy at rkhafagy@thewpcca.com.