WPCCA Apprenticeship and Compliance Overview
March 10th, 2022

On Tuesday, May 10th, WPCCA held an Apprenticeship and Compliance Overview for its membership, with presentations from our Director of Training, David Burtle, and Compliance Supervisor, Monica Sevajian.
If you would like more information, please reach out to Deveney Pula.
---
WPCCA Tee Party
May 12th, 2022

Annual opportunity for members to meet and chat over a round of golf.
---
WPCCA Economic Webinar – US Construction Outlook: Workforce Worries, Project Prospects, and Supply Snags
March 8th, 2022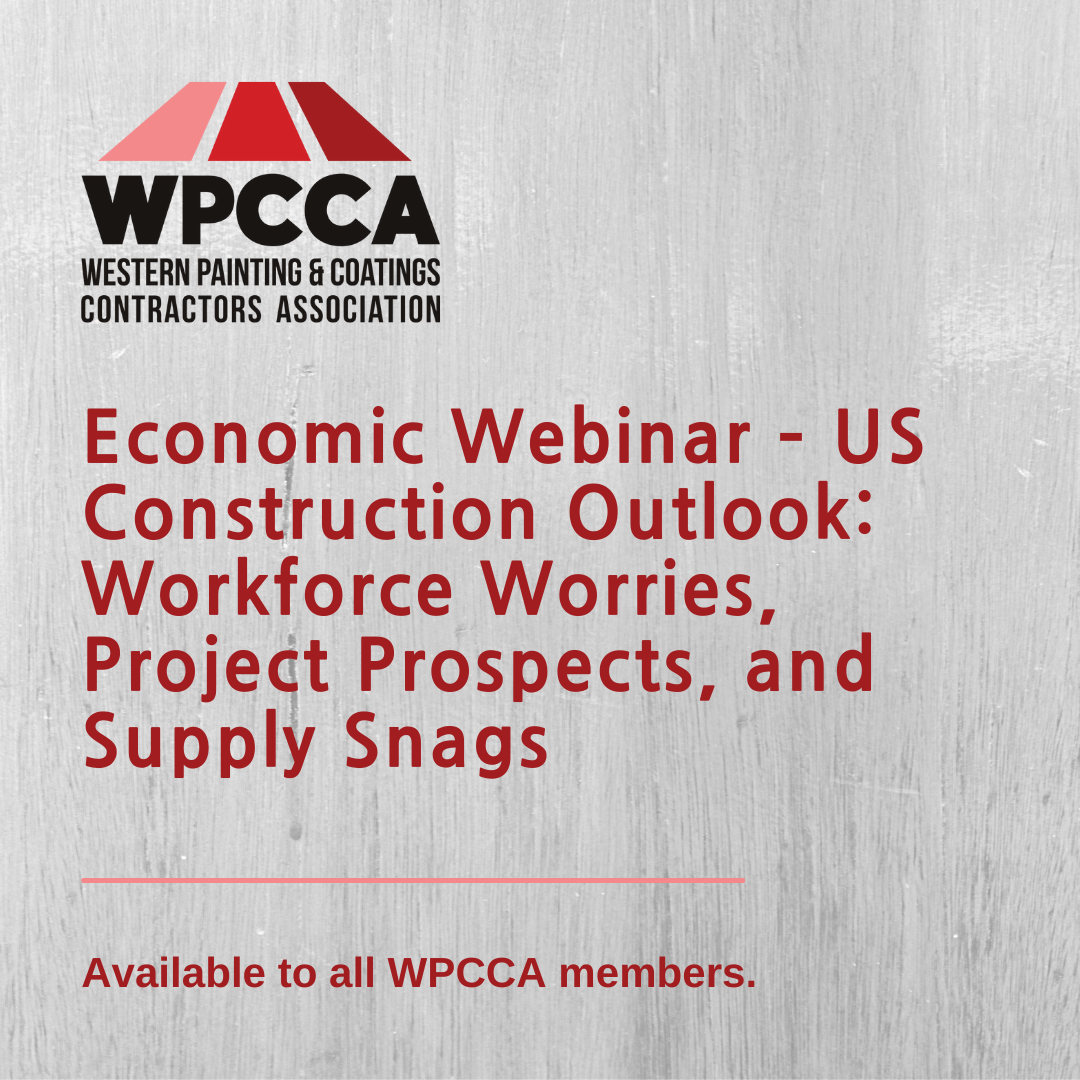 Contractors are generally optimistic about the amount of work available to bid on in California and nationwide. But there will be plenty of challenges, including labor shortages, rising wages and materials costs, uncertain supplies and deliveries. In this WPCCA Economic Webinar, Ken Simonson, chief economist for AGC of America, discussed what to expect and what can be done to prepare for price shocks and disruptions.
Click here to view the recording. 
---
COVID-19 FAQs, CDPH Guidance on Isolation and Quarantine, & Related Employer Obligations Explained
January 31st, 2022

Thank you for joining us in our COVID-19 informational webinar event. WPCCA's statewide legislative team provided an update to members on the latest COVID-19 protocols in California including the status of the federal OSHA emergency regulations, Cal/OSHA's most recent revisions to its ETS, and the confusion around quarantine and isolation guidance.
Click here to view the event recap. 
---
Brunch Break
December 9th, 2021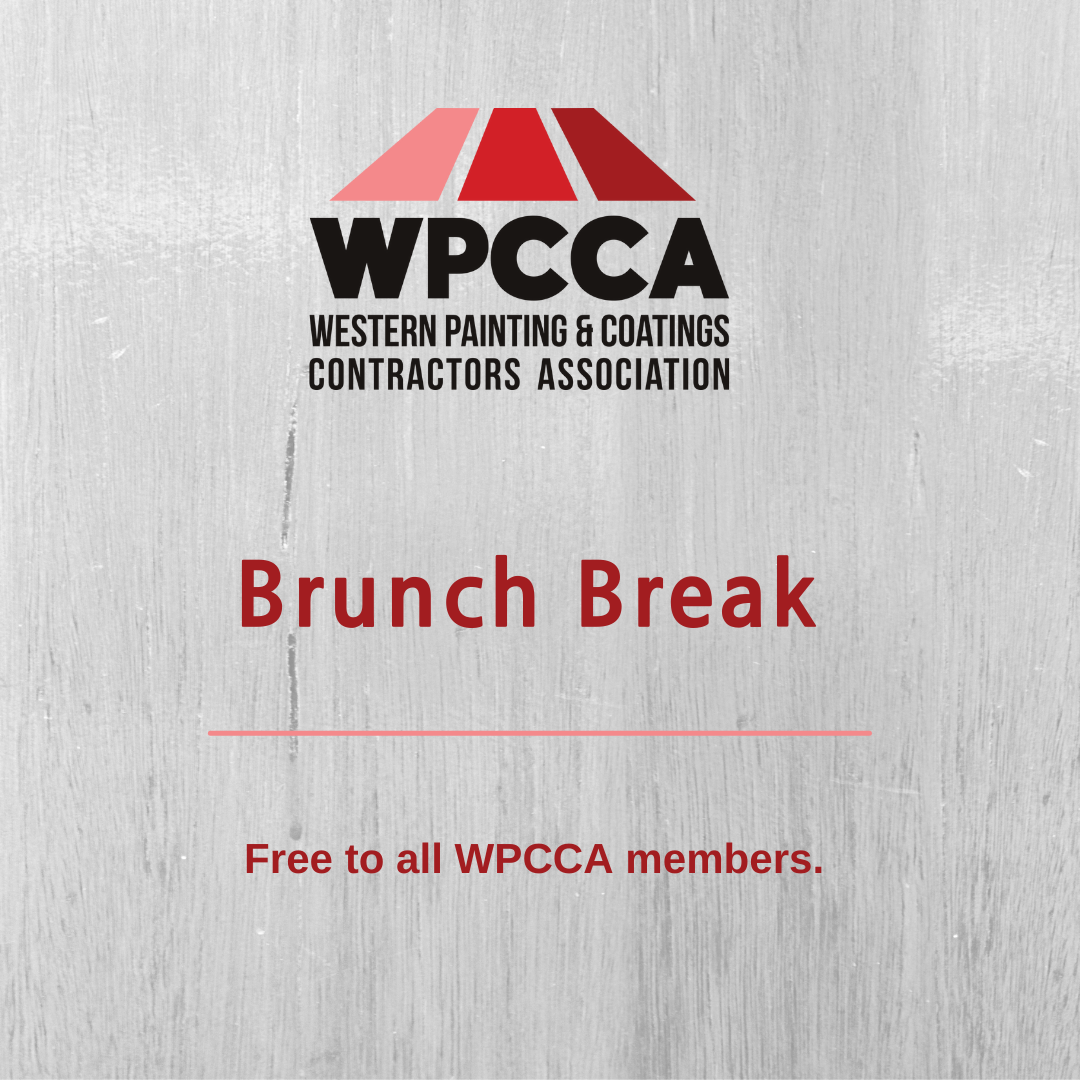 Thank you for joining us and your fellow members in our first official membership event as WPCCA.
---
Local Union 1036 Painters Picnic 2021
October 10th, 2021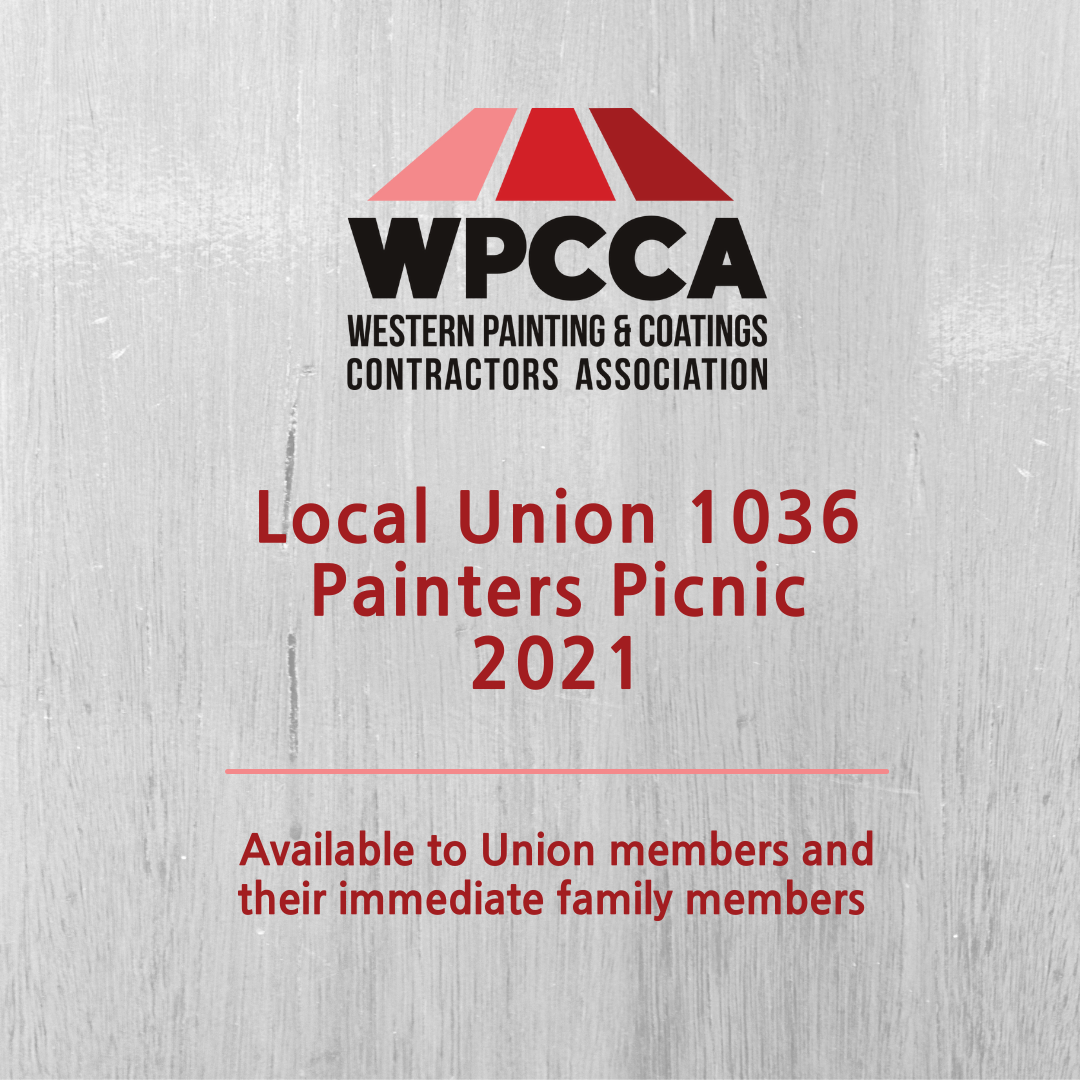 Thank you for joining us in the annual Local Union 1036 Painters Picnic 2021!
---
Brunch Break
August 26th, 2021

Thank you for joining us and your fellow WPCCA members for brunch!
---
WPCCA Safety Webinar: Supervisor/Foreman Jobsite Safety Awareness
Presented by Tim Bormann of The Cohen Group
June 8, 2021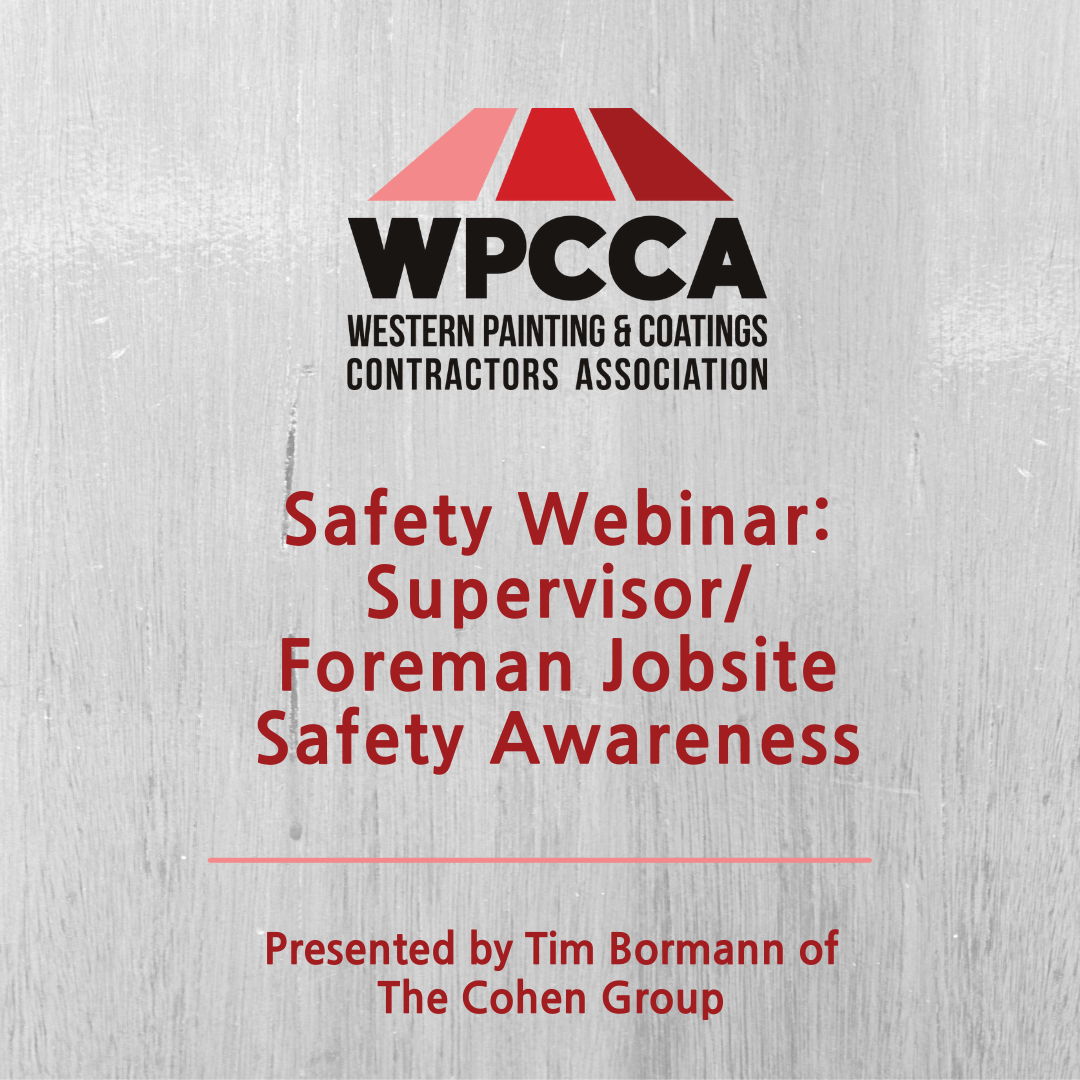 Thank you for joining us in learning more about the responsibilities of job site safety and awareness.
Tim Bormann is Vice President of The Cohen Group, where he has been employed since 1984. He has over 30 years of experience as an occupational health and safety professional.
The Cohen Group is the oldest environmental health and safety consulting firm in the San Francisco Bay Area. Established in 1980, The Cohen Group provides a complete range of environmental health and safety services to businesses and government.
To visit The Cohen Group's website, please click here.
To read the event overview and to watch the webinar recording, click here.
---
WPCCA Workshop: Understanding Workstyle Differences: True Colors
Presented by Dina Cipollaro-Beck of FUNdamental Training Solutions
May 4, 2021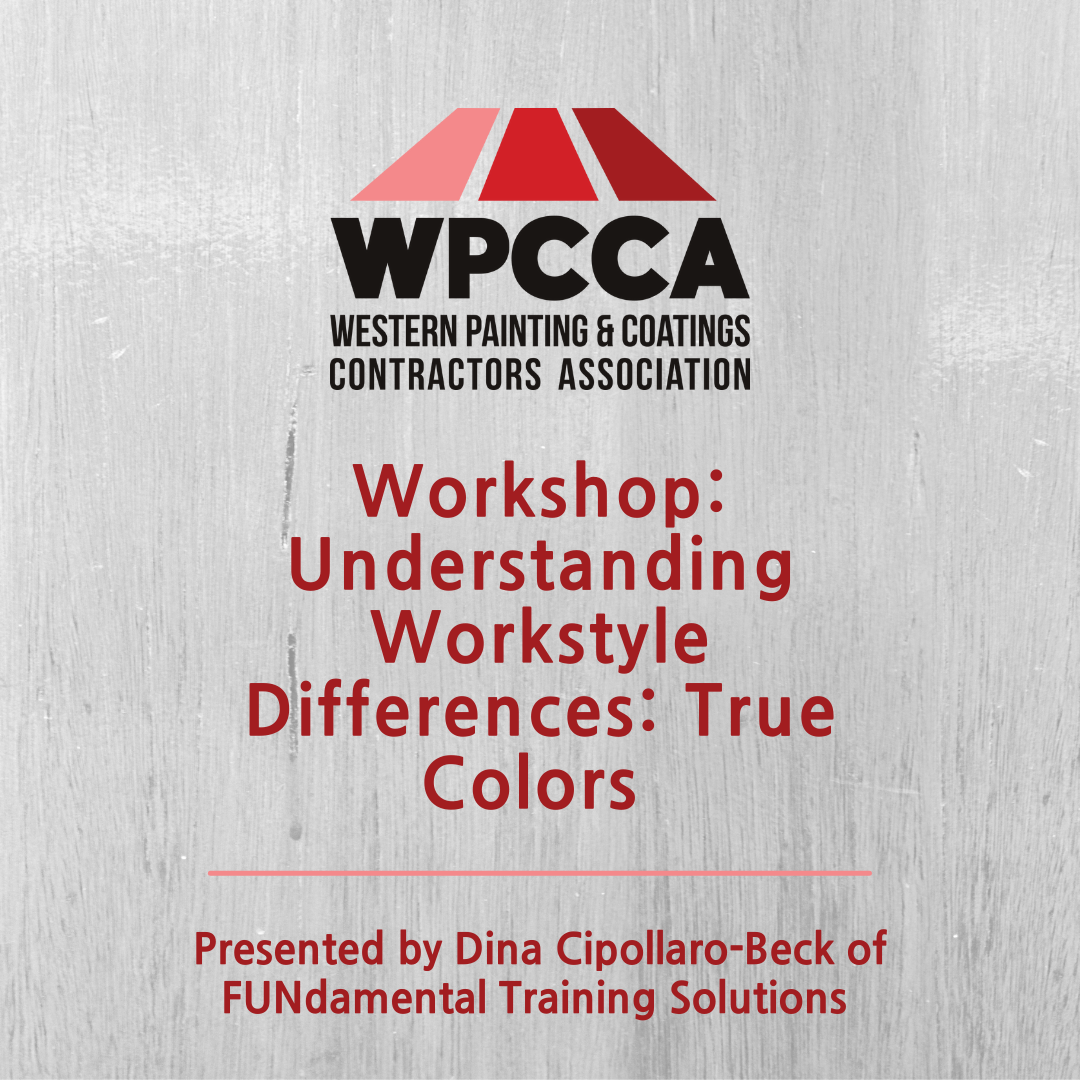 Thank you for engaging with us in our honest practice of applying powerful and straightforward techniques designed to help you get your point across more effectively.
To review the full details on the event, click here.
---
Recap – Webinar: COVID-19 Supplemental Paid Sick Leave – SB 95
Presented by legal counsel, Richard Hill at Littler Mendelson.
March 30, 2021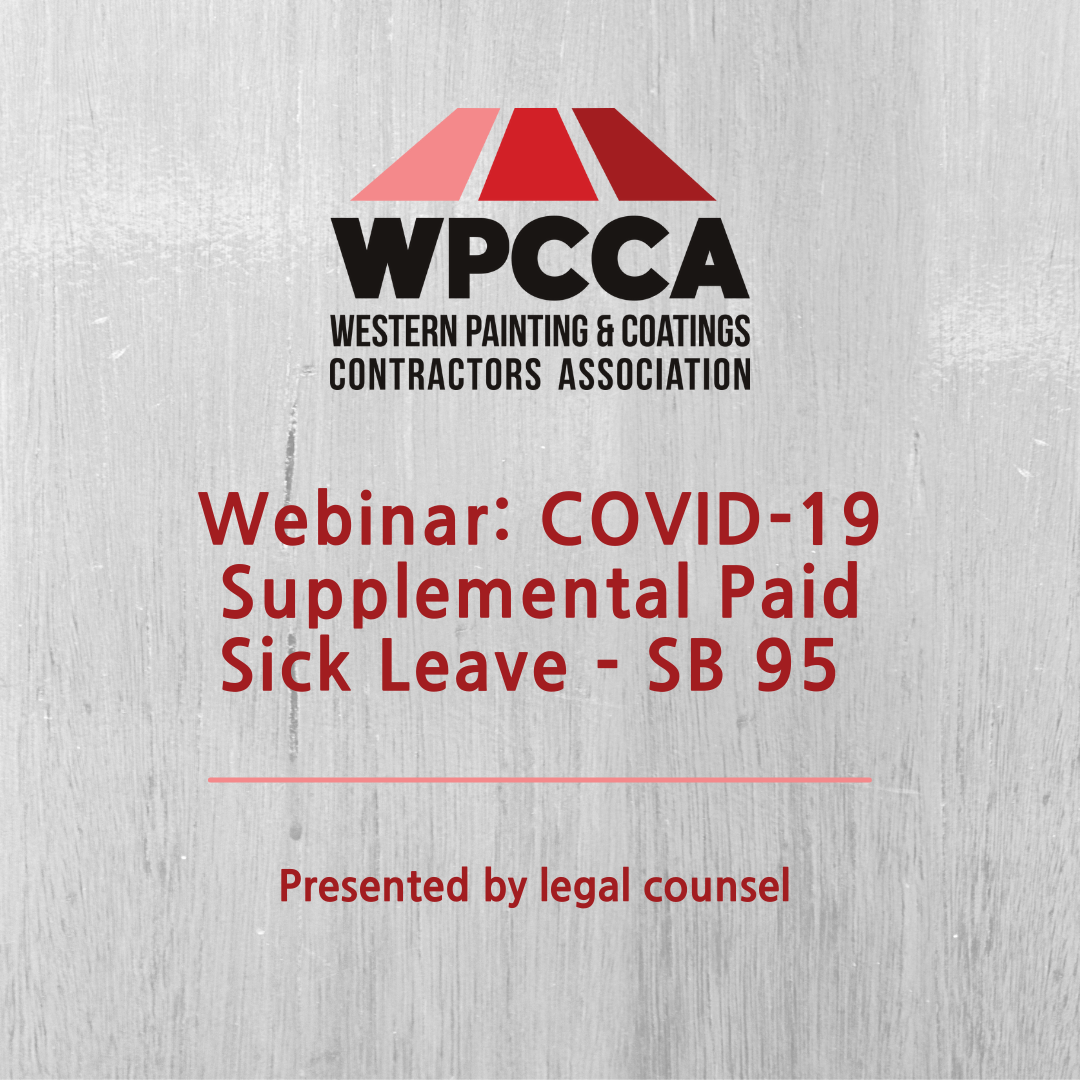 To ease confusion on the most recent COVID-19 related sick leave laws, legal counsel presented a workshop that reviewed SB 95 and discussed how it impacts our member's businesses. Our contractors also had an opportunity to ask questions related to the legislation.
To watch the webinar recording, click here.
Read FAQs and more information regarding SB 95 by clicking here.
Additionally, click on the links below to access helpful resources provided by legal counsel regarding SB 95: