The California legislature has enacted three separate pieces of legislation (namely SB1159, AB 685 and Cal/OSHA COVID-19 Emergency Regulations) that created different and varied reporting requirements that employers must follow when learning that an employee has tested positive for COVID-19.
The table on Page 2 outlines the various reporting requirements that are currently in effect and apply only when the employee contracting COVID-19 is reporting to a worksite outside the home.
Reporting Requirements When an Employer Learns of An Employee Contracting COVID-19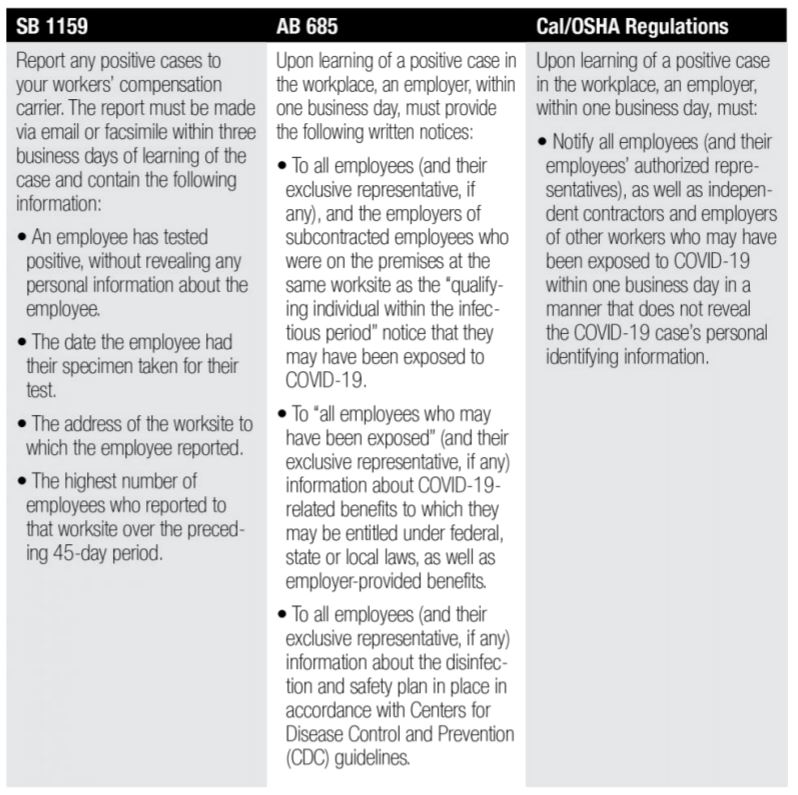 Table created by California Chamber of Commerce, December 21, 2020.