Tim Bormann Presents WPCCA's Supervisor/Foreman Jobsite Safety Awareness Workshop
Thank you for joining us in learning more about the responsibilities of job site safety and awareness.
Topics covered during this program included:
-Health and safety responsibilities at the job site
-Knowledge of hazard and operations
-Safety leadership
-Training requirements
-Required written safety programs
-Site inspections
-Tailgate meetings
-Accident investigations
-Dealing with other contractors (multi-employer worksites)
-How to handle Cal/OSHA inspections
-Recordkeeping
-Q&A
Below is the recording of the virtual workshop:
About Tim Bormann: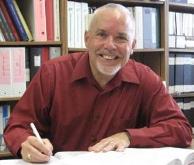 Tim Bormann is Vice President of The Cohen Group, where he has been employed since 1984. He has over 30 years of experience as an occupational health and safety professional.
The Cohen Group is the oldest environmental health and safety consulting firm in the San Francisco Bay Area. Established in 1980, The Cohen Group provides a complete range of environmental health and safety services to businesses and government.
To visit The Cohen Group's website, please click here.