This 2 part webinar series on Construction Contracts will provide an overview on construction contracts and means to mitigate risks for contractors and subcontractors engaging in public and private works. Join our part 1 webinar on Public Works Remedies presented by Peter Ryan, Esq. and Aaron Flores, Esq. at Flores Ryan LLP.
Date: Wednesday, July 26, 2023
Time: 11:00am – 12:00pm PST
Location: Zoom
Agenda:
20 Day Preliminary Notice

What is it?
When is it required?
Exceptions if not given?

Conditional and Unconditional Releases

What are they?
Purpose?
Best practices

Stop Payment Notices

When to use?
What should be included?
What should not be included?
Strategic considerations and pitfalls

Payment Bond Claims

Federal v. State Projects?
When should you make a claim?
Strategic considerations and pitfalls

Enforcing Payment Rights

Enforcement deadlines and their triggers
What to expect

Prompt Payment penalties

What Are they?
Benefits and Risks

Risks/procedural considerations when pursuing a public entity

Government Code Claims requirements
False Claims
Strict notice procedures
About Peter Ryan, Esq.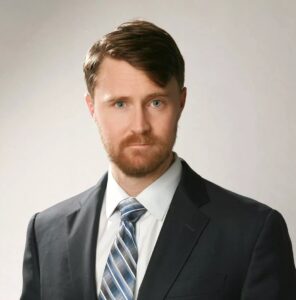 Mr. Ryan advises general contractors, subcontractors, construction managers, owners, developers and property managers in complex construction contract, project administration, and litigation matters. Mr. Ryan enables clients to manage risks by structuring and negotiating complex construction contracts, joint venture agreements, MOUs, commercial leases, non-securitized debt, and real estate transactions.
With a litigation practice in both state and federal courts, Mr. Ryan has expertise in the nuances applicable to private, public, and federal construction projects in California and strategically advances his clients' claims in all applicable forums including mediation and arbitration as well as bench and jury trials in state and federal courts.
Mr. Flores has worked in the construction industry for over two decades. He possesses extensive mediation, arbitration, bench and jury trial experience. He is a frequent writer and speaker on the issues of contractor licensing, construction contracts and disputes, insurance and suretyship, construction defects, and risk management. Prior to becoming a construction attorney, he worked for his family's construction company, where he obtained experience working in the field, bidding, estimating, and managing projects.
RSVP Required. To RSVP, please email Rowanne Khafagy at rkhafagy@thewpcca.com.
Free for SCGMA Members*
$35 for Non-Members*